Environment
After the discussion within the Sustainability Committee, we have established 5 material issues with which our business activities are deeply involved. We report the performance of the Shiroishi Plant of FY2019.In the scope of our reporting, we prioritize reporting on the production site operation that has the largest environmental impacts. We strive to consider on gradually carrying out investigations and analysis of the environmental impacts of the sites including the headquarter and from suppliers, and improve our environmental activities in a planned and proactive manner.
TBM value chain and environmental impact
(Results of Shiroishi plant in 2019)
∗1: Direct emissions from operations (calculated based on the GHG Protocol)
∗2: Indirect emissions from consumption of purchased electricity, heat, and steam (calculated based on the GHG Protocol)
1. Water Resource Conservation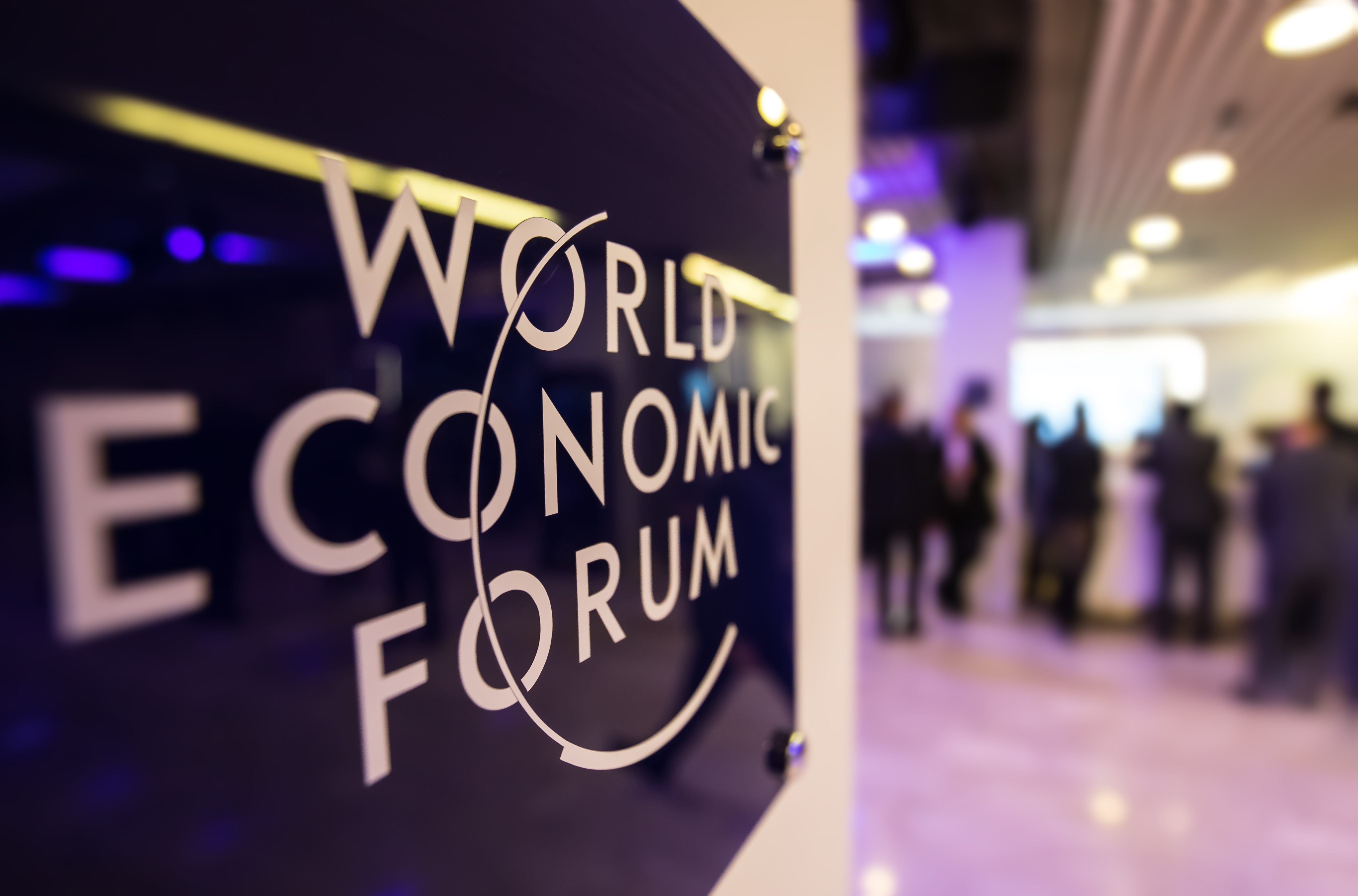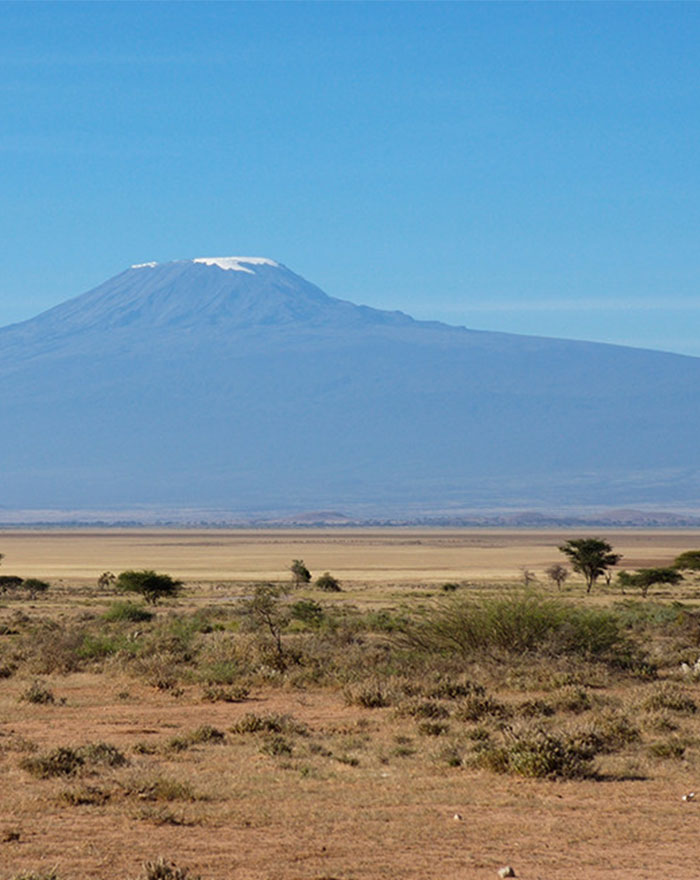 The issue on the global water resource
Global water crisis – from drought in the world's most productive farmlands to the hundreds of millions of people without accesses to safe drinking water – is the biggest threat facing the planet over the next decade which also had been discussed at the World Economic Forum. Currently, in the world, it is said that more than 2 billion people are facing the water shortage. It is expected that 40% of the population in the world will confront the water shortage by 2050. Water crisis could potentially cause agricultural water shortage and international conflicts as well.
∗1
On the other hand, according to the report of OECD (OECD Environmental Outlook to 2050 (2012)), water demand is expected to increase by 55% between 2010 and 2050. In particular, water for industrial use is expected to have the highest growth rate (an increase of more than 400%) among other water usages. It is also expected that water demand for our daily lives will increase by 30% or more. Each of us individually is required to consider ways in which to prevent water crisis.
More details about Water Resources Crisis in the World


We recognize that the water crisis is a global issue that could affect the environment and society. We will strive to contribute to preventing the world from water depletion through LIMEX. We successfully achieved in reducing water usage when producing LIMEX sheets, in comparison to normal paper production. We put the water resource issue as the most relevance hence important environmental aspect to our business. In order to continuously contribute to the water resource conservation through LIMEX, we aim to improve in understanding and managing quantitative values based on constant scientific assessments.

We will strive to contribute towards water resource conservation through business operations.

In order to possibly expand LIMEX sheet production plants in regions that face the water crisis, Shiroishi Plant will be the pilot plant for our continuous attempt to use water in an appropriate and efficient manner.
Contribution to reduction of water consumption in LIMEX sheet
We had a shared research that assessing the influence on the natural environment of LIMEX by using LCA, a method of quantitatively evaluating the resources invested and environmental impact in the lifecycle of a product.The assessment was conducted in cooperation with Professor Oki's office at Institute of Industrial Science, the University of Tokyo.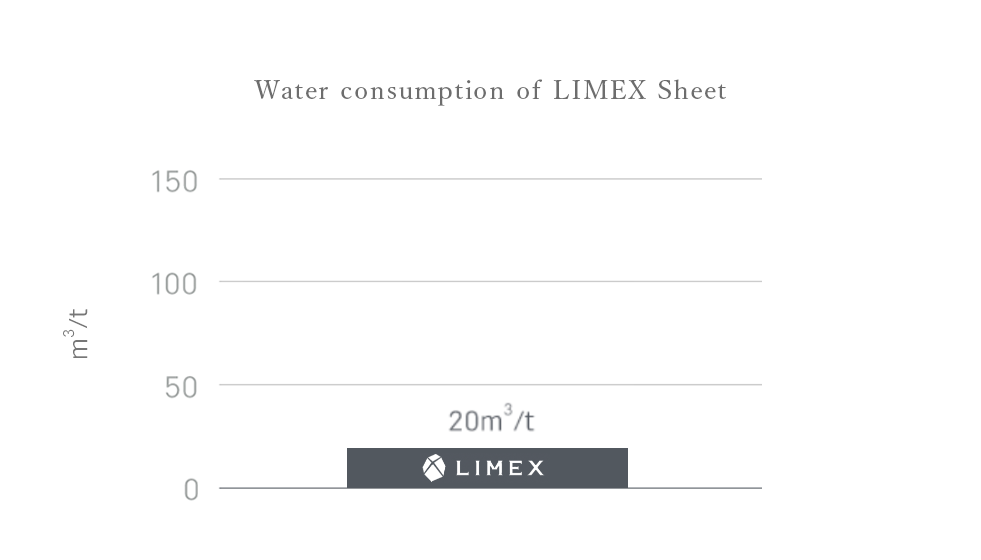 Water resource conservation at Shiroishi Plant.
The total water use at the Shiroishi Plant was 4,128 ㎥ in FY 2019. The water use at the plant is mainly for domestic use in the office and for cooling in the manufacturing process of LIMEX products. The latter, cooling water, is recycled for an efficient use of water.

The discharged water comes mainly from office use and product manufacturing process. After the water is used, it goes through and treated by a septic tank and is released to a river. The septic tank is managed under the Purification Tank Act, and a monthly inspection, cleaning, and water analysis is conducted to secure its functions. Additionally, a limited amount of concentrated water is generated through the manufacturing process. We outsource processing the wastewater to an external contractor.
Participating in Collaborative Initiatives for water conservation.
Our company actively participates in collaborative initiatives for water conservation along with other organizations to gain knowledges regarding water issues within and outside of Japan, and to seek collaboration with external stakeholders.
2. GHG Emissions Reduction
Our business aims to reduce CO2 emissions by reducing the amount of oil used to produce LIMEX and by conserving forest resources. Greenhouse gases (GHG) including CO2, are a cause of climate change including global warming. One of our environmental objectives is to reduce the amount of GHG emissions by diffusing our products worldwide.

We are working on further reducing the amount of GHG emissions by managing the emissions from the Shiroshi plant, which will allow us to reduce the emissions from plants planned to be established in the future.
Contribution to Green House Gas reduction in manufacturing process of LIMEX sheets and pellets
Life Cycle Assessment (LCA) is a method of quantitatively assessing the environmental impact of a product or service throughout its entire life cycle or at specific stages. The analysis was conducted at Professor Oki's lab in the Institute of Industrial Science, the University of Tokyo.

According to the result of LCA, we have successfully cut down Green House Gas (GHG) emissions to 1,666kg-CO2/t for LIMEX paper. It has also cut down GHG emission to 847kg-CO2/t for LIMEX pellet production. (see figure1 and 2).

In order to further contribute to the environment, we will work on reducing the GHG emissions in the drying process of the coating of the LIMEX paper or use resins that emit less CO2.
GHG emissions reduction at the plant
The amount of GHG emitted from the Shiroishi Plant in FY 2019 were 1,272 tons. The Scope 1*1 emissions were 484 tons, and the Scope 2*2 emissions were 888 tons. We will strive to reduce GHG emissions within our operations and throughout our value chain.
∗1: Direct emissions from operations (calculated based on the GHG Protocol)
∗2: Indirect emissions from consumption of purchased electricity, heat, and steam (calculated based on the GHG Protocol)
3. Energy conservation
Reducing CO2 emissions by raising energy efficiency leads to the prevention of global warming; thereby, energy conservation is intimately connected to the contribution to the global environment and that is an important issue to reduce our products' environmental impacts.

In FY 2019, the total energy usage at the Shiroishi Plant was 4,135.9MWh. Electricity use was 1,865 MWh which accounted for most of the energy usage, followed by 149 tons of LPG. In order to reduce energy usage, we will consider ways to conserve energy in scenes such as facility management and the coat drying process.
4. Waste Reduction
Our corporate philosophy calls for a circular and sustainability oriented innovation. LIMEX is a new material with a characteristic of being able to semi-eternally recycle, as it uses stone as a raw material. We would like to eventually create a sustainable recycling model with LMEX products and thus contribute to building a circular economy. In order to achieve this, we must first consider the waste produced within our business activities.

The amount of total industrial waste produced at the Shiroishi Plant was 445 tons in FY 2019.
5. Environmental compliance
There were no violations of environmental laws and regulations in FY 2019.
Reporting guideline and period:
∗Reference Guidelines: GRI Standards and "Environmental Reporting Guidelines" by Ministry of the Environment, Japan
∗Reporting Period: from January 1st, 2019 to December 31st, 2019