LIMEX - paper like product made from limestone - without using pulp nor water, easy to use.
Printable, can be used for books, notebooks, name-cards, posters and for many other purposes.
1 ton of paper is made from ca. 20 trees and uses 100 tons of water.
1 ton of LIMEX is made from 0.6 - 0.8 to of Limestone and 0.2 ton of polyethylene, with high recycling capability compared to paper.

Paper consumtion is estimated to double in 2030. If LIMEX partially replaces paper, it will lead to saving forests and reducing water usage.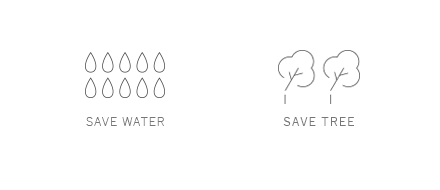 Characteristics of LIMEX sheet product
With the new manufacturing technology, LIMEX is now much lighter, cheaper and higher in quality.
---
Because of its excellent water resistance, can be used out-door, in bathrooms or any other wet areas including under water. You can even write under water.
---
LIMEX's main material is stone, thus durable and can be recycled semi-permanently