2014/08/27
Attended the 39th Japan Cooperation Forum for the Middle East (Istanbul, Turkey)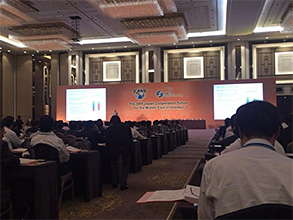 39th Japan Cooperation Forum for the Middle East (Istanbul, Turkey)
Theme: the Confusion in the Middle East, the State of Northern Africa and Japanese Business Opportunities
Date: August 27,28, 2014
City: Turkey, Istanbul
Place: Hilton Istanbul Bomonti Hotel.
This year we attended as a regular member. We felt deeply their earnest expectations on us for environmental problems ranging from the local economic situation to the lack of water resources.